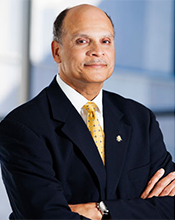 From advancing the frontiers of science to fueling economic development, universities across the country contribute in endless ways to their communities, the nation and the world. Our campuses' most important contributions, however, continue to be our graduates and the education and career preparation they take with them from our classrooms and laboratories into the dynamic, global workplace.
At North Carolina Agricultural and Technical State University, we never lose sight of this abiding truth and how it corresponds to our land-grant mission. That's why we continue to grow and develop our institution, along with our national profile as a university making significant contributions in a range of disciplines and career paths, particularly in STEM.
Of the approximately 2,300 undergraduate and graduate students who completed their studies at N.C. A&T last year, nearly 700 of them graduated in science, technology, engineering and mathematics disciplines, representing the most STEM diplomas A&T has awarded in a single year.
Those grads were welcomed into companies from Silicon Valley to North Carolina's Research Triangle, as well as top-tier graduate programs across the country. They also added to A&T's record of success as the nation's top producer of African American engineering graduates and the university's top-five status in graduate and undergraduate disciplines ranging from agricultural science to physical sciences to mathematics.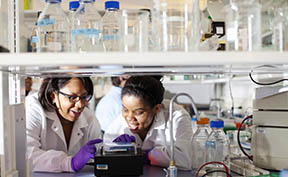 Our growing volume of STEM graduates represents a substantial boost for a nation facing a shortfall of science and technology professionals. It makes an even more significant contribution to diversity in STEM careers, where minorities and women are underrepresented, according to the U.S. Department of Education.
Later this year, we are poised to break ground on a $90 million Engineering Research Innovation Complex that will help grow our capacity in the College of Engineering and support interdisciplinary research across our campus. And in the College of Science and Technology, our Applied Science and Technology doctoral program will launch five new concentrations—Applied Chemistry, Applied Physics, Biosciences, Data Science and Technology—engaging more advanced students for high-demand STEM professions.
Through these and other enhancements, we are creating a future of greater impact for the economic and scientific health and vitality of the state of North Carolina and beyond.
- Chancellor Harold L. Martin Sr.