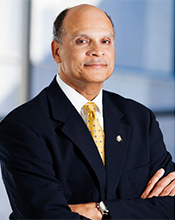 North Carolina Agricultural and Technical State University is a force for educational achievement, innovative research and community service. Yet, like many of my colleagues leading higher education institutions, I sometimes encounter individuals who don't yet know who we are or what we are all about.
We are a land-grant university, established in response to the second Morrill Act of 1890. We are also a doctoral institution with higher research activity, as classified by the Carnegie Classification of Institutions of Higher Education, and we are North Carolina's third-most productive public research university, a position we've held for more than a decade. Through generations of dedicated scholarship and teaching, we have earned a national reputation as a leader in STEM education.
There are other fine attributes, as well. Our accounting program was the first at any historically black university to earn accreditation from the Association to Advance Collegiate Schools of Business (AACSB), a recognition it shares today with only 186 programs worldwide. In fact, our College of Business and Economics is one of the nation's most productive for graduation of African American students in marketing and accounting, and all of its programs, including its MBA, are AACSB accredited.
While our strengths are diverse, they share an important commonality: They are part of a comprehensive, strategic approach to preparing our students for success and impact in the world beyond our classroom and laboratories. Our students rely on N.C. A&T's commitment to their success, and we believe in honoring the faith they've invested in our university.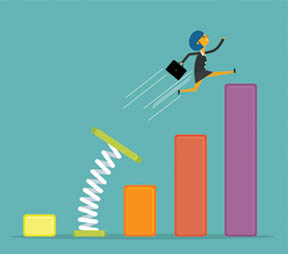 Who are our students? They come from all corners of North Carolina, 44 states and 60 nations around the world. Two-thirds of our student body are the first in their families to go to college. All deserve the best we have to offer.
Our efficacy in enrolling students from modest backgrounds and graduating them into strong career paths, highly educated and well prepared to succeed – social mobility – is one of those attributes for which we are increasingly well known. CollegeNET is one of a growing number of organizations and studies that point to N.C. A&T's national leadership in this area. For 2017-18, CollegeNET ranked A&T in the top 2.3 percent of 1,363 campuses nationally on that quality.
Social mobility dynamics are also at the heart of the widely cited Chetty Study. Released last year, the study provided a look at data from campuses across the country, including N.C. A&T.
The Chetty Study showed that among selective public colleges, N.C. A&T ranks among the highest in enrollment of students from the bottom 20 percent of income percentiles. We also rank among the top one-seventh of the nation's most selective public colleges in the likelihood that our graduates move up two or more income quintiles in the workplace.
Two additional 2017 rankings strongly underscored the Chetty findings. Money magazine ranked N.C. A&T alumni second in the 17-campus University of North Carolina System in highest early career earnings. For out-of-state students, we were ranked third in the system by PayScale for best return on investment.
Long after campus points of pride fade from memory, our educational legacy shines on in the extraordinary lives of our graduates. Of all the many things for which we might be known, that is the most rewarding.

- Chancellor Harold L. Martin Sr.