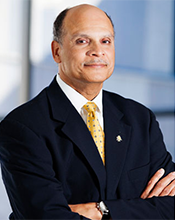 One of the great abiding traditions of colleges and universities around the country are our athletics programs. Games, matches and meets bring the campus community together, draw alumni back to their alma mater and give voice to our collective feelings of institutional pride and competitive energy.
North Carolina Agricultural and Technical State University experienced the power of that in unprecedented ways in 2017-18, as our athletics teams charted success both on the playing field and in the classroom. It was, quite frankly, an electrifying year for the Aggies.
Our student athletes won Mid-Eastern Athletic Conference championships in seven of the 17 sports in which they compete, including football, baseball, women's basketball, bowling, women's indoor track, men's indoor track and men's outdoor track (the men's track team won championships in indoor and outdoor competition for the second consecutive year). Aggie athletics teams took part in NCAA tournaments in three sports, sent a major contingent to the NCAA Division I track outdoor championships and won the Celebration Bowl, taking with it the HBCU national college football championship.
It was just as inspiring to watch those same individuals perform so effectively in the classroom. Our more than 300 student athletes recorded the highest academic progress rate (APR) of the 13 MEAC institutions, for which they were recognized in June at the National Association of Collegiate Directors of Athletics conference in Washington, D.C.
Our women golfers led our teams in academic performance with a 3.67 grade point average. The N.C. A&T Academic Athletes of the Year excelled in multiple sports including baseball (Jonah Owenby and Jason King), football (Trey Scott), men's track (Ronald Cubbage) and women's basketball (Jessica Brown and Alexus Lessears).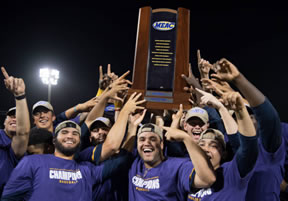 As with most everything in Intercollegiate Athletics, the accomplishments above represent the sum of outstanding individual and team efforts. Student athletes commit themselves to an extraordinary level of discipline, with highly structured daily study and practice schedules that leave little time to spare. Our administrators, coaches and staff, led by Intercollegiate Athletics Director Earl Hilton, go above and beyond to ensure our teams are ready to compete at the highest levels. Because that's what Aggies Do.
Along with the rest of the Aggie Nation, I'm eager to see what 2018-19 holds for these young men and women and all of the students who will join them on campus this fall. I have no doubt that they'll rise to the challenge of matching last year's success and living up to the classroom and playing field standards they set for themselves.
- Chancellor Harold L. Martin Sr.