A MONTHLY UPDATE ON EDUCATION, RESEARCH AND IMPACT


VOL. 1 / NO. 8 / AUGUST 2018



Chancellor's Message
Reaching Higher: A&T's Ambitious New Strategic Plan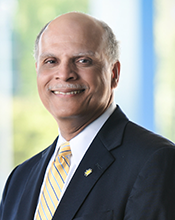 With the start of the 2018-19 school year, we at North Carolina Agricultural and Technical State University are launching our revised strategic plan. For an institution that owes so much of its success of the past decade to the disciplined implementation of our previous plan, our new blueprint is a big deal.

Under A&T Preeminence 2020: Embracing Our Past, Creating Our Future, North Carolina A&T charted historic growth as a public, doctoral, higher-research activity land-grant institution, reaching records in enrollment, student academic profile, research funding, production of STEM graduates, intercollegiate athletics success and much more.

Having reached multiple plan goals three years or more ahead of schedule, we began work last year on a refresh, analyzing our progress on key metrics, assessing opportunities for further growth and improvement and setting our sights higher. The result, A&T Preeminence: Taking the Momentum to 2023, charts a bold, ambitious course for our university that will further distinguish our institution among our nation's research campuses and among its historically black colleges and universities (HBCU).

Our colleges are aligning their own plans with the revised university-wide plan. That deepening of our strategy represents an new phase in the development of A&T, one that holds enormous promise for the next five years and well beyond.

I encourage you to review Preeminence 2023 and consider the future we've envisioned for A&T through the plan's mission, vision, values, goals and strategies. With the continued focus and commitment of our faculty, administrative staff and students, it's a future that I'm certain is within our reach.

- Chancellor Harold L. Martin Sr.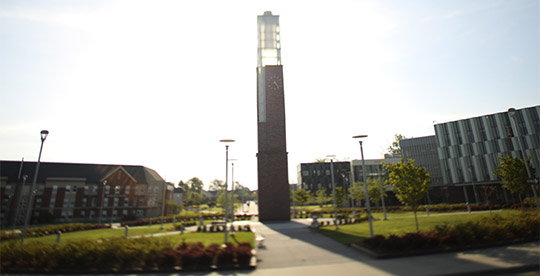 + To learn more about North Carolina A&T, please visit iTunes and subscribe to the On Point with Chancellor Harold L. Martin podcast.

Lab Report
$9M Grant to Fund STEM Leadership Research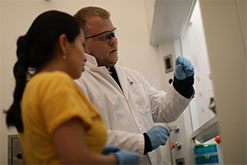 Many institutions are working to increase minority representation in STEM fields through instruction and research in various related disciplines. But understanding the role that leadership plays in achieving critical STEM goals is a subject that has received precious little attention.

North Carolina A&T is one of four institutions that will share a $9 million National Science Foundation grant to the Center for the Advancement of STEM Leadership (CASL) to broaden the center's work in advancing and accelerating diversity and inclusion in the nation's STEM higher education enterprise. The research will focus largely on historically black colleges and universities, and is expected to help develop a new generation of leaders to broaden STEM participation.
Other institutions participating in the project include the University of the Virgin Islands (project lead), Fielding Graduate University and the Association of American Colleges and Universities.
A&T will team with Fielding, long known for its leadership studies programs, to study leadership development programming in broadening STEM participation for emerging academic leaders. Based on CASL's research findings, this effort will seek to establish the foundation for informing HBCUs and all of American higher education on the research-based strategies for producing new leaders to broaden STEM participation.
"As North Carolina A&T and so many of our peer institutions scale up to meet the growing national demand for highly educated, well-prepared graduates in STEM professions, the work of this project will provide meaningful support for these efforts," said Chancellor Harold L. Martin Sr. "Having well-prepared leadership for this important work is essential, both now and well into the future."


Impact
Summit Brings Tech Nation, HBCU Leaders to A&T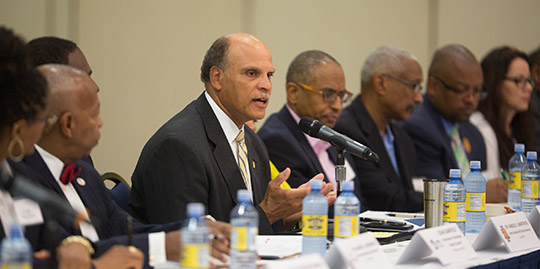 North Carolina A&T's nature as a national intellectual hub for critical STEM dialogue took on new visibility earlier this month when some 200 leaders gathered in Greensboro for the first HBCU Bipartisan Caucus Diversity in Tech Summit.

Organized and hosted by U.S. Rep. Alma Adams, co-founder of the caucus, the two-day event drew senior administrators from 25 HBCU campuses, dozens of federal and state elected officials including N.C. Gov. Roy Cooper and U.S. Rep. David Price and representatives of 45 tech industry concerns such as Google, Apple, Intel, HP, Facebook, Nielsen and many more.

"This summit is a landmark convening," Adams told attendees and media assembled for an event-opening press conference. "The tech community has led the push to innovate and elevate mankind, and HBCUs have led the charge to produce great African-American talent. Both sectors have broken tremendous barriers individually. Just imagine what we can do when we work together."

Minority representation in tech industries lags behind their representation in the overall economy. A study released by the Brookings Institution earlier this year shows African Americans make up about 12 percent of all workers, but only about 8 percent of employees in computer and math occupations. The gap is bigger for Hispanics, who account for 16.7 percent of all workers, 6.8 percent in computer and math fields.

There is concern in many quarters that those numbers are trending in the wrong direction. And tech companies working to address those gaps also face an overall shortage of more than 1 million workers for STEM jobs.

As part of the summit, dozens of companies shared their own efforts to address those workforce needs in partnership with HBCUs, which contribute significantly to the number of African American graduates in STEM fields. North Carolina A&T, for instance, produces more African American engineers than any other university in America and more African American master's grads in mathematics and statistics.

Summit attendee Danny Allen, vice president of tech diversity and inclusion at German business software giant SAP SE, told a news outlet covering the event that "it doesn't make sense" that the tech industry lags behind on hiring people of color.

"Who knows who's going to come out of North Carolina A&T or any other HBCU and develop something we've never even thought about." he said. "You have to have an opportunity. You have to have a place at the table."


Trendline
Fall Brings Record Enrollment, Academic Profile Growth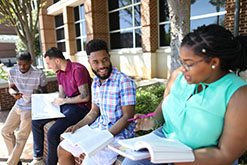 Enrollment at North Carolina A&T surged to a new all-time high as the 2018-19 school year began, with America's largest historically black university surpassing 12,000 students for the first time in its history.
The new student body headcount of 12,142 represents an increase of 2.2 percent over last year, when 11,877 students were enrolled at A&T. The fall 2018 figure includes 2,201 freshmen, who pushed the rising academic profile of the university even higher, with a collective average GPA of 3.61 and SAT of 1040. That nudged the overall undergraduate GPA from 2.89 to 2.94.
The intentional, strategic and steady growth of the university has now seen the student body headcount expand from 10,561 in 2013 to this fall's new total, an increase of 15 percent. The university's revised strategic plan promises to grow that number further over the next five years to a 2023 target of 14,000. A&T is projected to continue its status this fall as the nation's largest HBCU for the fifth consecutive year.
Other notable data points from the new freshman class include:
The university's first class of 20 Cheatham-White Scholars enrolled this fall, with a GPA of 4.51, SAT score of 1,364 and ACT score of 30. Created by the State of North Carolina in 2017, the Cheatham-White Scholarship is a fully funded four-year award that covers the costs of tuition, student fees, housing, meals, textbooks, a laptop computer, supplies, travel and personal expenses. Fifteen of the new freshmen scholars are from North Carolina with the remaining five from Florida, Maryland, Georgia, South Carolina and Texas.
Representation of new first-year students from rural areas of North Carolina grew, from 24.5 percent in the 2017 entering class to 27 percent this fall. As part of its contributions to the University of North Carolina System Strategic Plan introduced last year, A&T has committed to expanding the number of rural students it enrolls and graduates.


Data Points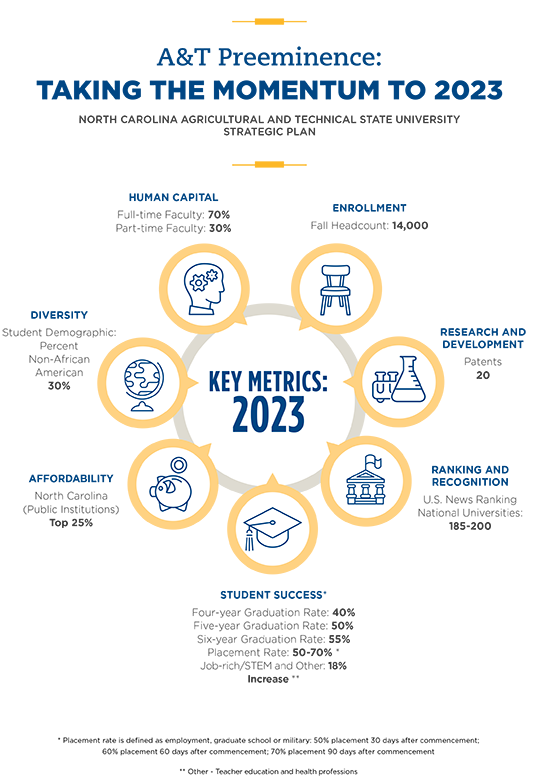 CHANCELLOR
Dr. Harold L. Martin Sr.

CHIEF OF STAFF
Erin Hill Hart, Interim


ASSOCIATE VICE CHANCELLOR
Todd Hurst Simmons




WEB MANAGER
Yvonne L. Halley



North Carolina Agricultural and Technical State University is a land-grant university that is ranked by the Carnegie Classification of Institutions of Higher Education as a Doctoral University: Higher Research Activity.

N.C. A&T does not discriminate against any person on the basis of age, color, disability, gender identity, genetic information, national origin, race, religion, sex, sexual orientation, veteran status, or any other basis protected by law. For inquiries regarding non-discrimination policies, contact the Title IX Coordinator at titleixcoordinator@ncat.edu.

N.C. A&T is an AA/EEO employer, and it is an ADA compliant institution; thus, facilities are designed to provide accessibility to individuals with physical disabilities.