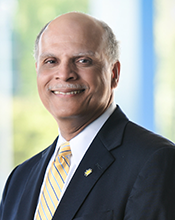 As a public, land-grant university, North Carolina A&T has a commitment to educational opportunity and student success that we trace back to our earliest days, when we were established in 1891 as one of what were then known as the "people's colleges."
In the 1800s, land grant colleges represented a break from a history of higher education being available only to privileged elites. As expressed in their establishing legislation -- the Morrill Acts of 1862 and 1890 -- land grant institutions were created "to promote the liberal and practical education of the industrial classes in the several pursuits and professions in life."
We were particularly pleased when we recently receive our first progress report on the University of North Carolina's strategic plan for 2017-2022, "Higher Expectations." Focused heavily on student populations too often overlooked in higher education, "Higher Expectations" sets forth ambitious individual goals for all 17 constituent institutions of the UNC System in concert with each institution. At A&T, we not only exceeded all of our first-year goals, we surpassed several "stretch goals" not due for another three years.
What does this mean for our university and our students? Under the plan, one of our goals calls for A&T to enroll 4,775 low-income students by 2021-22. We surpassed the goal significantly, with 5,152 low-income students enrolled in 2017-18. A related goal called for A&T to graduate 943 low-income students in the first year of the plan. Again, we exceeded expectations with 1,008 low-income graduates in 2017-18.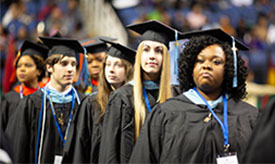 Like others before them, these graduates will benefit from A&T's nationally recognized leadership in vertical social mobility – our preparation of students for careers that have the ability to significantly change their economic circumstances.
We performed similarly in other goal areas – rural student enrollment and graduation, five-year graduation rates, undergraduate degree efficiency, meeting critical workforce needs and institutional research productivity. Each speaks to a dimension of our land grant mission, and our abiding commitment to ensure that A&T continues to be a beacon of opportunity for students from all backgrounds, places of origin and financial statuses.
Nearly 128 years after that commitment was originally made, its importance and potential is every bit as relevant. We look forward to continuing to see it manifest in the lives of our students in 2019 and in the years and decades to come.
- Chancellor Harold L. Martin Sr.