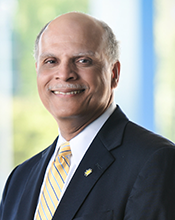 Focus, discipline and diligence have always been necessary ingredients for success in higher education. As North Carolina A&T has sought to meet the challenges of coronavirus over the past two months, those familiar attributes have made the difference for our university.
Our students' and faculty members' rapid transition of in-person instruction and learning to the online environment allowed the Spring 2020 semester to continue largely uninterrupted, despite the threat of the pandemic. Students missed only two days of instruction to give those living in university housing time to move out to enable the social distancing necessary to prevent the spread of the disease on our campus.
They now are preparing for final exams, and some 1,500 students are looking forward to completing the coursework for their degrees. While they won't be able to participate in commencement at the usual time, we are making preparations for a virtual graduation celebration and an in-person ceremony later this year to honor their accomplishments.
Even as we do, we are engaging on new direction from the president of the UNC System, Dr. William Roper, who recently announced our collective intention to reopen campuses across the state this fall. Thanks to statewide adherence to North Carolina Gov. Roy Cooper's stay-at-home order and social distancing, we are slowing the virus' spread: In the beginning of the pandemic, the number of infections doubled every four days across our state; that rate has now slowed to more than 11 days.
We are planning with eyes wide open. A return to campus will not represent a return to normal. With no approved vaccine or treatment for coronavirus on the near horizon, social distancing, face coverings and other once-foreign steps are will be part of our lives for some time to come.
To ensure the safety and wellbeing of our students, faculty and staff, I have appointed a planning committee comprised of five working groups to focus on the areas most essential to a successful reopening of campus. From academic affairs to budget and finance to communications, those working groups will provide the information, insight and guidance that will enable us to bring our campus back to life. For more on our plan, please see my message to campus from April 29 and listen to an audio interview from this week with HBCU Digest Radio.
I'm optimistic about the ways in which we will meet those challenges, and excited for the opportunity to be back in the extraordinary environment that has made A&T a leading land grant university and the top-rated public HBCU in the nation.  
As you all seek to move forward and thrive under similar circumstances, I wish you the best of success, health and wellbeing.
- Chancellor Harold L. Martin Sr.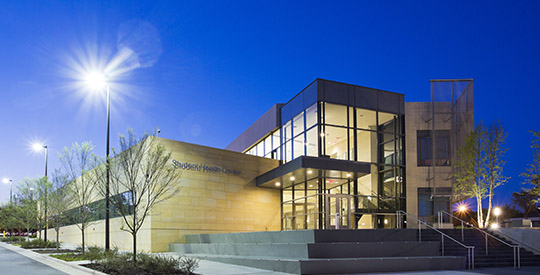 The N.C. A&T Student Health Center continues to be a major campus resource for those manifesting flu-like symptoms.