A MONTHLY UPDATE ON EDUCATION, RESEARCH AND IMPACT


VOL. 3 / NO. 6/ SEPTEMBER/OCTOBER 2020



Chancellor's Message
Into the Fall: Succeeding in the Face of Challenges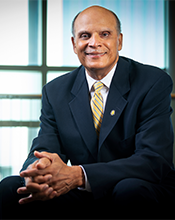 A record 12,754 students enrolled at A&T this fall, entrusting their education and their health to our university. We met them squarely on both propositions, with a faculty, facilities, preparations and supplies ready to support their academic success and maintain their wellness.

So far, we are succeeding, with a comparatively modest total of COVID-19 positive tests among students and faculty since July 1, and three small clusters, all swiftly contained. As I write this, we have completed a rigorous round of testing in our residence halls and in our off-campus apartments to have a full understanding of where we are as flu season gets underway.

Our efforts have drawn the attention of state and national media, which is a gratifying side effect, but we are more focused on maintaining the outcomes we have achieved thus far. With the full and diligent participation of our students, faculty and staff, I am confident we will continue to maintain a healthy state and complete our term at the Thanksgiving break.

In the midst of all this, we are grateful that A&T's ascent in national higher education ratings continues. Editors of Money magazine ranked A&T the no. 1 historically black university in America and the fifth-most affordable university in America.

In U.S. News & World Report, we claimed the no. 1 spot for the third year in a row among public HBCUs (tied with Florida A&M), while moving up in the national university rankings, landing in the top 50 in social mobility and in the top 70 in "most innovative universities" and "best undergraduate teaching." Those latter two are significant firsts for A&T. And our mean early-career alumni salary ranked no. 2 in the UNC System and no. 4 among all N.C. campuses, trailing only Duke, Wake Forest and N.C. State, proving once again excellent return on student investment at A&T.

Finally, the record enrollment noted above signifies something else important: We are America's largest HBCU for the seventh consecutive year. That is much more than just an indication of size: It means students are voting with their tuition, choosing A&T in larger numbers than ever before, as the best place to prepare them for their future.

In a challenging year, that is a development that will keep all of us in Aggieland energized for the remainder of this term and whatever the spring semester brings.


- Chancellor Harold L. Martin Sr.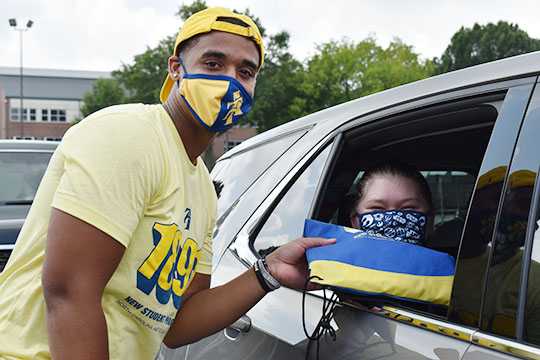 Student compliance with A&T masking, social distancing and sanitization requirements has enabled the university to maintain a low COVID-19 infection rate and avoid any clusters or outbreaks.

+ To learn more about North Carolina A&T, please visit iTunes and subscribe to the On Point with Chancellor Harold L. Martin podcast.

Trendline
Leading the Nation for Seven Straight Years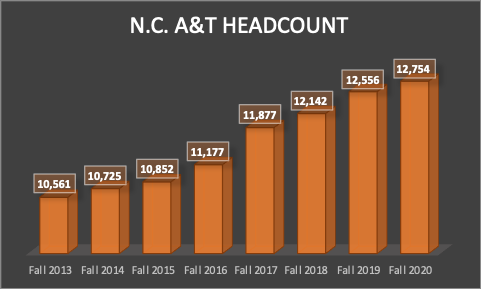 In 2014, North Carolina A&T ascended to the no. 1 position as America's largest historically black university (HBCU). It has held that position ever since, and built on it further this fall with a new fall enrollment of 12,754, coming on the strength of another record-setting year in applications.

Being the biggest is worth much more than bragging rights. As the leading STEM institution among all HBCUs and the nation's top producer of African American engineers, agricultural science grads and bachelor's degree earners in parks, recreation and leisure studies, A&T both contributes disproportionately to the nation's pool of highly educated STEM professionals and to diversity throughout the workforce.

The university is on a path toward a 2023 strategic plan enrollment goal of 14,000. Given that fall 2020 represents the eighth consecutive year of enrollment expansion since A&T's current growth trend began in fall 2013, university leaders believe the campus is solidly on track to reach that goal.

Just as importantly, A&T continues to grow while enhancing its academic profile. This year's entering class boasts an average GPA of 3.61, an average SAT of 1,049 and an average ACT score of 20, making it one of the most academically accomplished entering classes in school history.



These Three Things
New Credentials for a Changing Workplace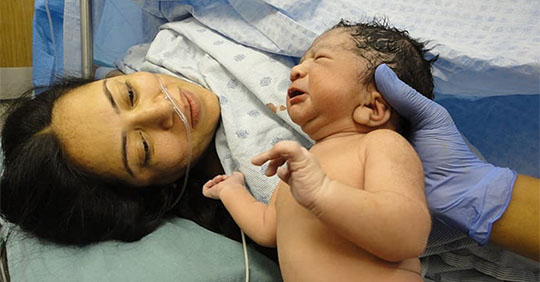 Training lactation professionals to help new moms in hospital and clinical settings is the focus of one of three new certificate programs being launched by N.C. A&T.
The rapidly shifting needs of today's workplace require higher education support that can provide the rigorous preparation needed to step into careers ready to make a difference. Those needs don't always require full degree programs. Sometimes, the instruction and learning embedded in a certificate program can make the necessary difference.
North Carolina A&T is launching new certificate programs, building on the university's academic strengths and catering to major workplace needs. The most recent of those programs offer certificates for specialization in cyber security, data analytics and human lactation. And they are drawing strong and growing interest from industry and prospective students.
"Today's marketplace demands ongoing professional development to respond to the changing needs of many industries," said N.C. A&T Graduate College Dean Clay S. Gloster. "We aim to provide that in disciplines where our faculty expertise and strategic goals align with emerging workforce needs."
Human Lactation. Offered through A&T's Department of Family and Consumer Sciences, the Human Lactation Pathway 2 Certificate prepares students to become internationally board certified lactation consultants working in hospitals, clinics, doctors' offices and in the community. It is one of only two such programs nationwide at historically black colleges and universities. Research shows moms from marginalized communities are less likely than Caucasian mothers to breast feed their infants, resulting in significantly poorer health outcomes. Professionals with this certificate will be ready to help change those dynamics.


Cybersecurity. The need for cybersecurity professionals seems to grow exponentially every day. This undergraduate provides opportunities to learn cybersecurity topics, concepts and skills and pursue a career in cybersecurity. Each graduate will be able to apply cybersecurity techniques and tools in related positions in industry, perform effectively in lifelong learning, including cybersecurity-related studies in graduate programs, and contribute cybersecurity ideas in interdisciplinary teams. Instruction is available in person and fully online.


Data Analytics. Offered exclusively online, this certificate prepares professionals through such coursework as Machine Learning and Data Mining, Data Processing and Visualization and more. Like the cybersecurity certificate, it can be completed in one semester and prepare participants for the Certified Information Systems Security Professional and EC-Council's Certified Secure Computer User certification exams, as well as many others.


Lab Report
Using Ginger to Help Asthma Patients Breathe Easy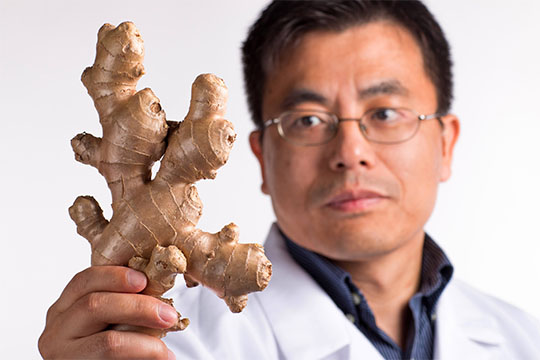 Dr. Sang's work on ginger has broken new ground in potential treatment for cancer and now asthma.
Shengmin Sang, Ph.D., has spent the better part of the past decade focused on visionary research on the ginger root – studies that have resulted in numerous patents, licenses and awards as well as potential treatments for cancer and anemia.
With the support of a new, highly competitive R01 grant from the National Institutes of Health, Sang is looking at the potential effects of ginger in relaxing airway smooth muscle (ASM), which constricts during an asthma attack, impeding sufferers' ability to breathe.
"Studies show that 40 percent of asthma patients have inadequate control of their symptoms, but no new therapies that directly target airway smooth muscle relaxation have been introduced for decades," said Sang, a professor of functional foods and human health in N.C. A&T's Center for Post-Harvest Technologies.
Sang and research colleagues at Columbia University have preliminary data that shows a component of ginger extract, 6-shogaol, relax ASM. The $1.8-million study builds on previous NIH-funded work from Sang's team that tested safety and efficacy of ginger supplements for asthma patients.
"We hope to eventually identify a drug candidate," Sang said. "It depends on how lucky we are."



Data Points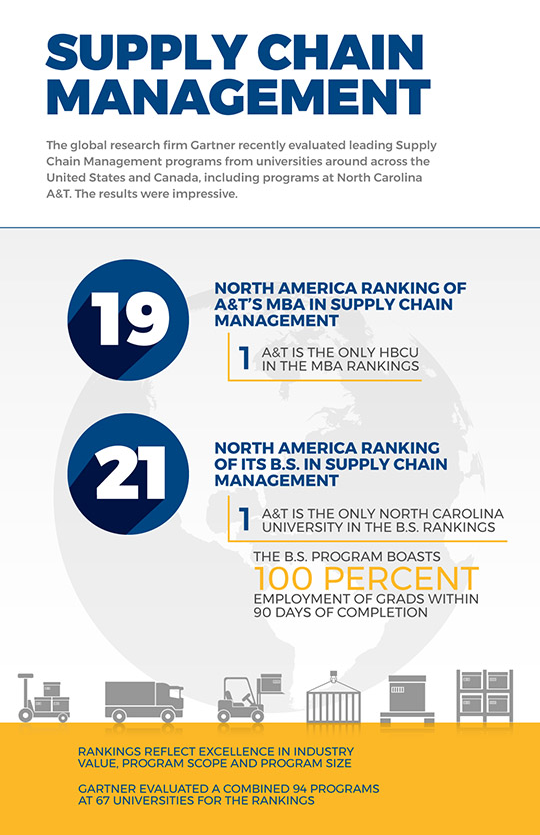 CHANCELLOR
Dr. Harold L. Martin Sr.

CHIEF OF STAFF
Erin Hill Hart


ASSOCIATE VICE CHANCELLOR
Todd Hurst Simmons

GRAPHIC DESIGNER
Kimberly "Nikki" Pressley



WEB MANAGER
Yvonne L. Halley

STAFF WRITERS
Tonya D. Dixon
Jordan M. Howse


North Carolina Agricultural and Technical State University is a land-grant university that is ranked by the Carnegie Classification of Institutions of Higher Education as a Doctoral University: High Research Activity.

N.C. A&T does not discriminate against any person on the basis of age, color, disability, gender identity, genetic information, national origin, race, religion, sex, sexual orientation, veteran status, or any other basis protected by law. For inquiries regarding non-discrimination policies, contact the Title IX Coordinator at titleixcoordinator@ncat.edu.

N.C. A&T is an AA/EEO employer, and it is an ADA compliant institution; thus, facilities are designed to provide accessibility to individuals with physical disabilities.