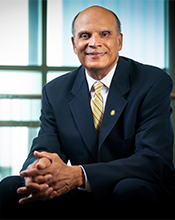 In its 2014 report, "Top Strategic Issues Facing HBCUs, Now and into the Future," the American Governing Board used survey data from leaders of historically black colleges and universities and a gathering at AGB's National Conference on Trusteeship to identify leading concerns our campuses would need to address to sustain their futures.
The report's very first section spoke memorably to "Enrollment and the Value Proposition," saying, in part, "Marketing and branding … were cited by many presidents throughout the survey and during the focus group as key strategic issues that influence the overall value of HBCUs and, inevitably, impact enrollment. Said one president, there is a 'need to clarify the HBCU value proposition' for each individual institution and the entire HBCU community writ large."
I think about that often in our work to raise the profile of North Carolina A&T with regard to the critical education, research and service efforts on and around our campus. That work can have a powerful impact on our value proposition to the degree we capture it through our marketing programs and translate those efforts into external media coverage. It is one thing for prospective students and their families to hear your claims regarding the educational experience at your institution; it is quite another for them to see that experience manifest through outstanding storytelling that has the ability to inspire their hearts and engage their minds.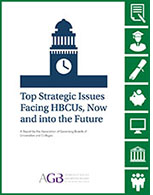 We at A&T were delighted this year by the increase in external visibility our university enjoyed and the opportunities it helped make possible for us, as you can tell from the Data Points infographic below. Attracted by A&T's hard-fought, strategically driven competitiveness and success, media told our story in print, broadcast and digital channels, expanding our reputational footprint and opening doors, conversations and new horizons.
I hope you join me in looking forward to reading, watching and hearing more about our university in the year ahead. We have an incredible story to tell, and I believe 2021 will surface more and more visible opportunities to share with both friends and with others not yet aware of the very special place that is North Carolina A&T.
With light now emerging at the end of a very challenging 2020, I wish you a new year every bit as promising, exciting and impactful as the one we envision for A&T.

- Chancellor Harold L. Martin Sr.