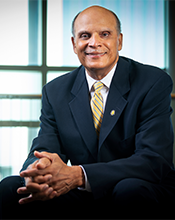 It is a curious little abbreviation – a letter and a number that combine into a modest, two-character cluster: R1. It doesn't seem to say much, yet the impact of those two marks is heavy as a stack of bricks within the industry of higher education.
As those familiar with the Carnegie Classification for Institutions of Higher Education know, R1 is the abbreviation for its most prominent category for doctoral institutions, "Very High Research Activity." It communicates to others in higher education, scientific research and graduate education ideas of the breadth and productivity of the campuses so classified.
The Chronicle of Higher Education earlier this month took a look at historically Black universities that hold R2 status (High Research Activity) and that have shown interest in becoming R1 institutions and are "within striking distance" of the designation. That certainly includes North Carolina A&T State University, where in 2020, the A&T Board of Trustees and senior university leadership opened a strategic dialogue on what lies between our current state and an R1 listing.
There is of course a reputational dimension to all this. Despite the Carnegie Foundation's efforts to position their categories as "basic definitions," not rankings, in a highly competitive industry, R1 has emerged as Carnegie's most sought-after designation.
But for A&T, the R1 classification is more about the substance it signifies than bragging rights. To be labeled R1 or R2, a campus must have awarded at least 20 research/scholarship doctoral degrees in the most recent year measured (2019-20 for current listings) and have research expenditures of at least $5 million – milestones we passed long ago. A&T awarded 62 doctoral degrees last year, for instance, and successfully competed for $78.2 million in research funding, with a total of $48.4 million in expenditures (the pace of expenditures was slowed by COVID).
A more complex calculation of aggregate and per-capita research activity yields two indices for each institution in Carnegie's classification. Campuses that show up "very high" on either index are labeled R1. Those that meet minimal criteria for research campuses but do not land in the very high area of either index are classified R2.
Our continued graduate and undergraduate enrollment growth and advances in research portend well for A&T. We will surpass goals defined in our strategic plan for enrollment, and already exceeded a $75-million goal for research funding three years early. We recently launched the planning work for a strategic plan that will further raise those bars and bring us closer to an R1 reality.
The leading beneficiaries of this work will be dual: Our students, whose rich educational experience will be elevated via the research that enhances our academic environment; and the Peidmont-Triad region, which will see powerful new evidence of A&T's economic impact. Of the $1.5 billion footprint we already have across North Carolina, the super majority is focused in the Piedmont Triad, and we will add to it significantly in the years ahead.
Exciting evolutionary changes in the life of a university that has seen plenty over its 130-year history. As is always the case here, the future is extraordinarily bright, one that will illuminate a horizon of opportunity and possibilities for the countless lives our university touches each year.
- Chancellor Harold L. Martin Sr.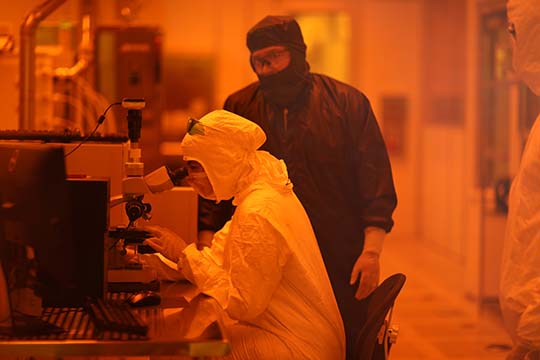 In FY21, North Carolina A&T awarded 62 doctoral degrees and conducted $78.2 million in externally funded research.